ISSUES OF ADJUSTING NATIONAL STANDARDS IN COMPLIANCE WITH INTERNATIONAL STANDARDS IN UZBEKISTAN (Evidence from accounting policy)
Keywords:
accounting policy, principles, methods, customs, rules, processes, international standard, national standard, financial reporting.
Abstract
The article provides comprehensive description of the accounting policy concept in the economic entities and adjusting its requirements in compliance with with International Financial Reporting Standards (IFRS). In addition, the article presents proposals and recommendations aimed at improving accounting policies, which have been worked out in reliance upon international standards and the experience of developed countries.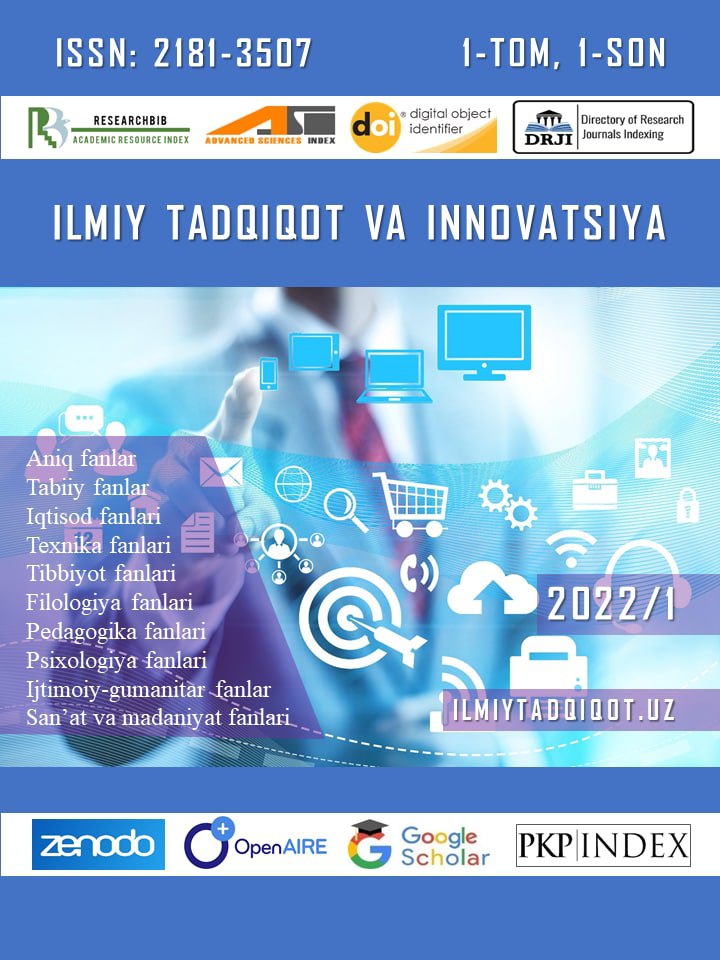 How to Cite
Rizaev Nurbek. (2022). ISSUES OF ADJUSTING NATIONAL STANDARDS IN COMPLIANCE WITH INTERNATIONAL STANDARDS IN UZBEKISTAN (Evidence from accounting policy). ILMIY TADQIQOT VA INNOVATSIYA, 1(1), 94–104. Retrieved from http://ilmiytadqiqot.uz/index.php/iti/article/view/14